February 2013


A free e-mail news service provided by AquaTT on education, training, news and events in Aquaculture and related sectors. The newsletter currently reaches over 6000 international recipients on a monthly basis. Please submit any relevant information for inclusion in next month's edition to news@aquatt.ie Please CLICK HERE to go to the archives of AquaTT Training News and Announcements.

*Please note that the AquaTT newsletter and AquaTT calendar are best viewed in Mozilla Firefox.

To search for MSc programmes, MSc and PhD courses, and other training opportunities (short courses, online courses, work placements, etc) in aquaculture, fisheries and aquatic resource management, please visit the Aqua-tnet Education Gate @ http://aquatnet.djangofoo.com/. This interactive web portal is the one-stop-shop for education in your field.

For information on all educational opportunities (courses, workshops, etc), as well as general events (conferences, meetings, etc) please refer to the AquaTT Announcement newsletter which is sent out with Training News. A comprehensive overview of all events is given in the AquaTT Calendar.

---
HEALTHY FUTURES – Researchers Collaborate to Explore Links Between Environmental Change and Vector-Borne Diseases in Eastern Africa


The HEALTHY FUTURES project will jointly host a symposium on links between climate and vector-borne diseases (VBDs) at the upcoming 4th East African Community Health and Scientific Conference scheduled for 27–29 March 2013 in Kigali, Rwanda. The Quantifying Weather and Climate Impacts on Health in Developing Countries (QWeCI) project is the symposium's other joint host.

The symposium will bring together researchers working towards a better understanding of the relationships between health and environment, particularly links between climate and VBDs in Africa.
A provisional programme of speakers for the symposium is included in Issue no 3 of the HEALTHY FUTURES project newsletter, which is available to download from the project website http://www.healthyfutures.eu/ or by clicking here.
HEALTHY FUTURES will be holding its 4th partners meeting at the Abdus Salam International Centre for Theoretical Physics (ICTP), Trieste, Italy on 29–30 April 2013.
Knowledge Transfer in Focus at MG4U Partner Meeting


The FP7 project Marine Genomics 4 Users (MG4U) held its fifth partner meeting in Paris on 15 February 2013. The consortium, consisting of seven partners from six countries, spent a full day discussing the progress of the work carried out to date as well as future plans.

Knowledge Transfer activities to date were given a particular focus as the facilitation of knowledge transfer, technology transfer, and technology translation between high-throughput marine genomics, industry and society is an important aspect of MG4U.

For more information, please visit the project website at www.mg4u.eu or contact Damien Guiffant, MG4U Project Manager at damien.guiffant@sb-roscoff.fr or Cliona Ní Cheallachain, the AquaTT lead in MG4U at cliona@aquatt.ie.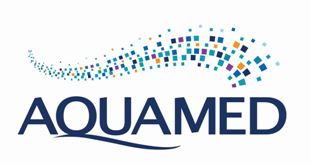 AQUAMED project partners met in Larnaca, Cyprus on 21-22 February 2013.

"This is the last working meeting where the partnership will be able to discuss and decide the next steps for organising the launch of the AQUAMED Multi-Stakeholder Platform (MSHP)," said Jean-Paul Blancheton, coordinator of the AQUAMED Project.

AQUAMED (The Future of Research on Aquaculture in the Mediterranean Region) is an EU Seventh Framework Programme (FP7) project which aims to develop a cross-functional strategy for aquaculture research in the Mediterranean region.
A multi-stakeholder platform (MSHP) will be set up to orchestrate research activities in order to promote the sustainable development of aquaculture. Its aim is to rationalise research programming in order to avoid duplication and fragmentation of research efforts, and to stimulate long-term cooperation and coordination across policy makers, the aquaculture industry and RTD performers in the Mediterranean region. It will be launched at an event to be held in Istanbul, Turkey in May 2013.

The first AQUAMED Open Multi-Stakeholder Meeting took place in Rome on the 20-21 November 2012. The aim of the meeting was to identify the research priorities in the Mediterranean aquaculture sector and to explore the potential benefits of setting up the AQUAMED MSHP. This was the first step towards a common sharing of goals to facilitate the successful and sustainable development of the aquaculture sector in the Mediterranean.
The AQUAMED factsheet is available to download here. For more information on the AQUAMED project please contact Emma Bello Gomez, Scientific Project Officer, emma@aquatt.ie.
STAGES Website Goes Live: Connecting Science to Policy for Healthy Seas


The STAGES project website, www.stagesproject.eu, was launched on 4 February and provides detailed information on the objectives of the project, its methodologies and expected results. It will also be a source of project news and progress updates.

STAGES (Science and Technology Advancing Governance on Good Environmental Status) is an EC FP7-funded project that is directly responding to a request from DG Environment to put a support action in place to facilitate the implementation of the Marine Strategy Framework Directive (MSFD). Under the MSFD, EU Member States are expected to assess the overall status of their respective marine environments and to put in place the necessary measures to achieve Good Environmental Status (GES) by 2020, using the ecosystem approach.

The STAGES project will develop an inventory of relevant EU and national research projects and results relating to the MSFD, and make this information widely accessible to policy-makers and MSFD stakeholders through the Marine Knowledge Gate, a dynamic, searchable online portal. The STAGES consortium are in the process of surveying researchers of EU and national projects with relevance to MSFD for any new knowledge that can support the achievement of the GES. Areas with a need for further research will be identified in consultation with stakeholders. STAGES will also put forward a proposal for the establishment of a European science-policy platform to bridge the MSFD science-policy gap.

For further information about STAGES, please contact Marisa Fernández Cañamero, STAGES Coordinator (mfernandez@cetmar.org) or Raquel Diez Arenas (rdiez@cetmar.org), Centro Tecnológico del Mar - Fundación (CETMAR) www.cetmar.org.
Summer Course on Marine Ecological & Environmental Genomics: 3-14 June 2013, Station Biologique de Roscoff, France

The ninth summer course on Marine Ecological & Environmental Genomics will be held at the Station Biologique de Roscoff, France on 3-14 June 2013.

The course, which will consist of lectures, tutorials and computer based exercises, will cover aspects of marine phylogenetics, and population genetics as well as comparative, environmental and functional genomics. The use and potential of marine genomics in industry (blue biotech), research and development will be highlighted throughout the lectures.
The deadline for applications is 28 March 2013. Advanced PhD students and junior post-docs are encouraged to apply. The course is co-organised by MG4U and Euromarine. More information and an application form are available at http://meeg2013.sciencesconf.org
ARRAINA First Annual Meeting a Success

Partners and members of the stakeholder advisory board from the EU funded ARRAINA project met in Las Palmas de Gran Canaria, Spain from 11–13 December 2012 for their first annual meeting.
The open interactive scientific workshop sessions held at the meeting provided many productive outcomes. These sessions were an opportunity for review and discussion of the progress made so far, and collaboration on important decisions for the way forward in the next year of the project.
ARRAINA aims to respond to the challenge of the growing demand for fish. It intends to increase the sustainability of farming fish by developing innovative vectors to supply alternative fish feeds which maintain the nutritional properties of the five main European aquaculture species (Atlantic Salmon, Rainbow Trout, Common Carp, Gilthead Seabream, European Seabass).
The project factsheet can be downloaded here as a PDF and for more information, please visit the project website www.arraina.eu or contact Sadasivam Kaushik (Coordinator) kaushik@st-pee.inra.fr or the Project Manager elodie.laurencon@paris.inra.fr.
Call for Service: Evaluation of the Sea for Society Project Mobilisation and Mutual Learning Action Plans on Societal Challenge

The Sea For Society (SFS) project has put out a call for an external evaluation team to track the project's progress and give guidance to the Steering Committee. The title of this call is Evaluation of the Sea for Society Mobilisation and Mutual Learning Action Plans on Societal Challenge. The deadline is 11 March 2013.

The SFS project intends to engage stakeholders, citizens and young people in dialogue to share knowledge, forge partnerships, empower actors on societal issues related to marine science. In doing so, the project aims to develop and enrich the concept of the "Blue Society" and set in place on-going mechanisms for cooperation.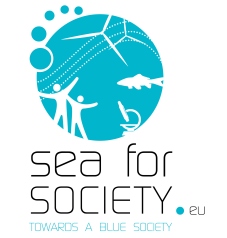 The project was launched in June 2012, and two important phases are now being carried out across Europe:

April to October 2013: A consultation process with a dialogue phase, bringing together researchers, stakeholders, interested actors and citizens to debate the services the sea provides to human beings in their daily life.
Spring 2014 and summer 2015: Implementation of the action plan for mobilisation. A mobilisation phase with real actions and activities in the field planned to empower stakeholders, scientists and the general public to change attitudes and daily lifestyles.
The consultation process, reactions to the Blue Society concept, mobilisation activities and tools, and the Blue Society launch event will all be subject to external evaluation. This external evaluation will be carried out throughout the project, enabling the participation of actors (individual or groups) in the approach. It will provide reports on performance and recommend adjustments:

Analysis of the means and methods: analyse if the methods being used are effective and relevant in order to constantly adapt them.
Analysis of the objectives: the relevance and the right implementation of the objectives will be evaluated.
Additional documents giving detailed information relating to this call and the SFS project can be downloaded here:


More information about the SFS project can be found at www.seaforsociety.eu.

COEXIST Reaches Final Phase of Development


The COEXIST project is now in its final phase of development, and its partners will meet in Rome, Italy, on 13-14 March 2013 to discuss its results.
The goal of the COEXIST project is to provide a roadmap to improve integration, sustainability and cooperation across the diverse activities now taking place in the European coastal zone.
Geographically diverse case studies, representing the various conditions and combinations of activities in European coastal areas, have been analysed, and the main conflicts and synergies between the activities carried out in these areas have been identified. This partner meeting will establish how these results will be incorporated in guidelines for best practice in spatial planning to integrate fisheries, aquaculture and further demands in the coastal zone.
For further information on the COEXIST project visit www.coexistproject.eu, or contact Emma Bello Gomez, Project Officer, emma@aquatt.ie.
---
Other
European Parliament Votes to Overhaul the EU Common Fisheries Policy

On 6 February, the European Parliament voted with a large majority to overhaul the EU Common Fisheries Policy (CFP). The new reform aims to reach the maximum sustainable yield, the largest catch of a fish stock that can be taken over an indefinite period without harming it, for all fisheries by 2015. The discarding, or throwing back, of fish due to their size or species has also been addressed. This practice is wasteful as most discarded fish die. The reform will also oblige fishing vessels to land all commercial species they catch. It is hoped that the discard ban will result in more reliable fish stocks. Parliament will now start negotiations with the Council and the Commission on the reform plans before their second reading. The Irish Presidency of the Council has said it hopes to achieve an agreement by the end of June. More information about the CFP reform can be found at ec.europa.eu/fisheries/reform/index_en.htm and http://cfp-reformwatch.eu/.

Call for Abstracts: 13th Symposium on Aquatic Microbial Ecology (SAME), 8-13 September 2013, Stresa, Italy

The 13th Symposium on Aquatic Microbial Ecology (SAME) will be accepting submissions of abstracts until 12 April 2013. The symposium is called the First European Molecular Biology Organisation (EMBO) Conference on Aquatic Microbial Ecology and will be held in Stresa, Italy, from 8-13 September 2013. Further information on the symposium can be found on its website, http://www.same13.eu/, and instructions for abstract submission can be found here.

Call for Abstracts Extended: 48th Annual European Marine Biology Symposium, 19-23 August 2013, National University of Ireland, Galway, Ireland

The deadline for the submission of abstracts for the 48th European Marine Biology Symposium (EMBS) has been extended until 25 March 2013. The event will be hosted in the National University of Ireland in Galway (NUIG), from 19-23 August 2013. The theme of EMBS 2013 is Biodiversity in a Changing Ocean. Further information can be found at www.conference.ie or on the EMBS 2013 facebook page.

Solution to Sinusitis Using Marine Microbes

A new nasal spray using a marine microbe is being developed by researchers at Newcastle University, UK. They are using an enzyme isolated from a marine bacterium Bacillus licheniformis, which is found on the surface of seaweed. The enzyme has been shown to disperse 58% of biofilms, formed by bacteria, which are often the cause of chronic sinusitis. Learn more about this story on the Newcastle University website, or read the team's research paper, published in PLOS ONE here.

BACK to top

Call for Abstracts: ICES Annual Science Conference, 23-27 September 2013, Reykjavik, Iceland

Contributions for paper (oral) and poster presentations are now being accepted for the ICES Annual Science Conference (ASC) to be held in Reykjavik, Iceland from 23-27 September 2013.The closing date for submissions is 19 April. This call is also open to students and post-doctorates who wish to apply to give presentations. Abstracts may be submitted here. For more information about the ICES ASC 2013, visit the ICES website.
---
PiscesTT
Job vacancies, MSc & PhD vacancies and student placements on WWW.PISCESTTJOBS.COM


If you are interested in viewing or posting a job vacancy please go to http://www.piscesttjobs.com/ or contact aquatt@aquatt.ie. Subscribe at http://www.piscesttjobs.com/feeds/ for live RSS updates of new job postings.
---
Student Corner

Data Collection on the Atlantic Transits of the RV Celtic Explorer, 15 April-29 May 2013
Postgraduate students are invited to apply to participate in data collection on the Atlantic transits of the RV Celtic Explorer to and from St. John's, Newfoundland for the annual acoustic fisheries survey of the Centre for Fisheries and Ecosystem research of the Marine Institute of Memorial University, Newfoundland. The survey will focus on cod and capelin research using acoustic sampling techniques. The survey will run between 15 April and 29 May 2013. Applicants must have valid ENG 11 medical certification, STCW 95 Personal Survival Techniques (PST) certification and a valid passport. Successful applicants are expected to arrange and fund their own travel and accommodation. For more information, or to apply, email smart@gmit.ie. Applications must include a letter outlining interest, potential research activities and sea going experience and a CV. The closing date for applications is 20 March at 17:00.
---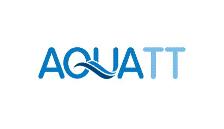 AquaTT welcomes any feedback regarding content, presentation and user-friendliness of the newsletter. Please forward this mail to any colleagues that may be interested. Please submit relevant information for dissemination to news@aquatt.ie.

DISCLAIMER: AquaTT provides this newsletter as a free service to interested parties. Most of the information is provided by AquaTT. Where it is not, the source of the news is provided in the text of the news brief or else AquaTT attributes the news to the coordinating body as the "Data Source Provider". In no way does this newsletter, by promoting events not coordinated by AquaTT, intend to wrongly or inappropriately claim projects, news, etc. as its own nor is it responsible for incorrect information provided from other sources. "Training News" is a promotional tool and forum for both AquaTT and other organisations.